We may be in the thick of September already, but there's still plenty to do here in Baton Rouge this month! Here at Price LeBlanc Toyota, we know that finding the perfect day or night out can be a bit overwhelming, but we're here to help. In the blog post below, learn all about the best events happening in Baton Rouge this September.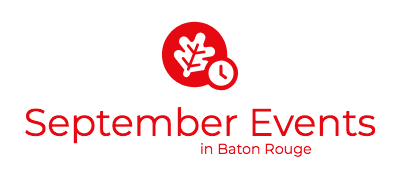 LSU Tiger Stadium
Baton Rouge, LA
It's game day in Baton Rouge! Come cheer on the Tigers on Saturday, September 22nd as they take on their in-state rivals, the Louisiana Tech Bulldogs.
3325 Groom Rd.
Baker, LA
It's a perfect weekend for anyone who loves family-friendly events, cool cars, parades, and -- you guessed it -- Buffalo wings! Stop by on September 21st for the parade and September 22nd for the car and bike festival with live music and more!
440 N. Third Street
Baton Rouge, LA
If fitness is more you weekend speed, you're in luck! 4Forty Fitness will hold its grand opening event on Saturday, September 22nd with a free gift, membership discounts, and more!
We hope you have a great time this month in Baton Rouge and beyond! If saving money on fantastic cars is more of your thing, be sure to stop by Price LeBlanc Toyota or
view our latest inventory online
. If you have any questions about these events or anything else, you can get ahold of us
here
.