Are you ready to start your 2019 off right? While resolutions are great and all, we know that having fun and going out are big parts of making the most of January. With that in mind, we've selected some of the coolest events in Baton Rouge for you to enjoy in the blog post below.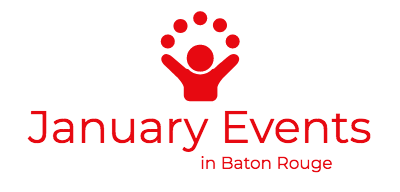 Winbourne Avenue
Baton Rouge
Everybody loves a long weekend, but it's always good to educate yourself on why you have one in the first place. From January 18-21, learn about Dr. King's legacy while helping improve neighborhoods in Baton Rouge.
City Bar
Baton Rouge
Love dancing but hate the yammer of crowds? Let us introduce you to the silent disco. With everyone on the floor donning a pair of headphones and jamming tunes, you can be dancing on your own, together.
Downtown Baton Rouge
Baton Rouge
What's better than a parade? A parade with dogs, of course! Take your furry friends downtown to really kick off Carnival with CAAWS' Mystic Krewe of Mutts Parade!
We hope your year is already off to a great start and that it gets even better with these events. If you need to get a new set of wheels between your weekend plans, you can view our new inventory
here
. As always, feel free to
contact us
if you have any questions!