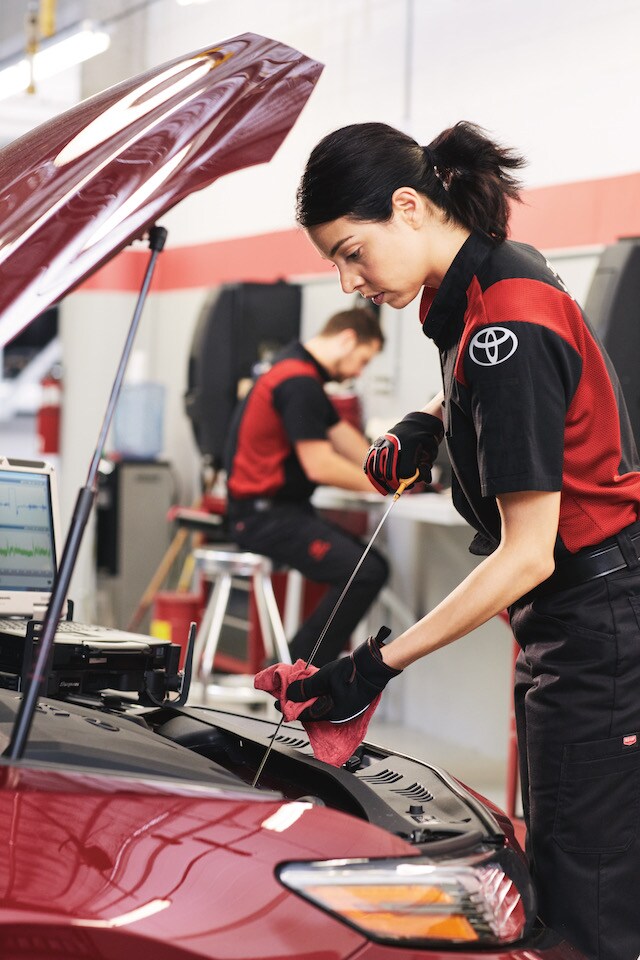 Keeping your vehicle running in pristine condition requires you to regularly maintain your engine. Getting your oil changed is one of the main services to keep your vehicle healthy and running smoothly. Learn more about why it's important to get regular oil changes and how Price LeBlanc Toyota
Service Center
can help you the next time you are in need of an oil change!
Why is it important to get regular oil changes?
If you are wanting your car to stay healthy for longer getting regular oil changes are a necessity. The oil in your vehicle allows for proper engine lubrication and keeps the engine free from sludge. Additionally, the purpose of the oil keeps your engine from overheating. Keeping your oil fresh and free from getting clogged you are extending the life of your vehicle. Other benefits of regular oil changes include improved gas mileage and according to Kelly Blue Book, a potentially higher resale value for your vehicle.
When do I know my car needs an oil change?
Most vehicles will have a setting in place that will alert you to when your engine is in need of an oil change. Usually an oil change is needed every 3,000 to 7,000 miles depending on your vehicle and the oil used. If you tend to drive your vehicle through dusty conditions, extreme heat or at high altitudes your vehicle may be in need of more frequent oil changes. You also may be in need of more frequent oil changes if you use your vehicle for towing or rarely drive further than 10 miles at a time. We recommend checking your owner's manual for more detailed information on your car's oil needs.
Where can I go to get my oil changed?
Come on in to Price LeBlanc Toyota's Service Center for your next oil change! We are here to service your vehicle in any way you may need. You can visit us at 13250 Airline Highway Baton Rouge, LA 70817 or give our service center a call for more information on our oil change services at (225) 416-5459. We are proud servers of the surrounding areas of Baton Rouge, Prairieville, Gonzales, and Denham Springs! We invite you to schedule your next service appointment with us at Price LeBlanc Toyota! You can also check out our service and parts specials pages online before coming into our service center!