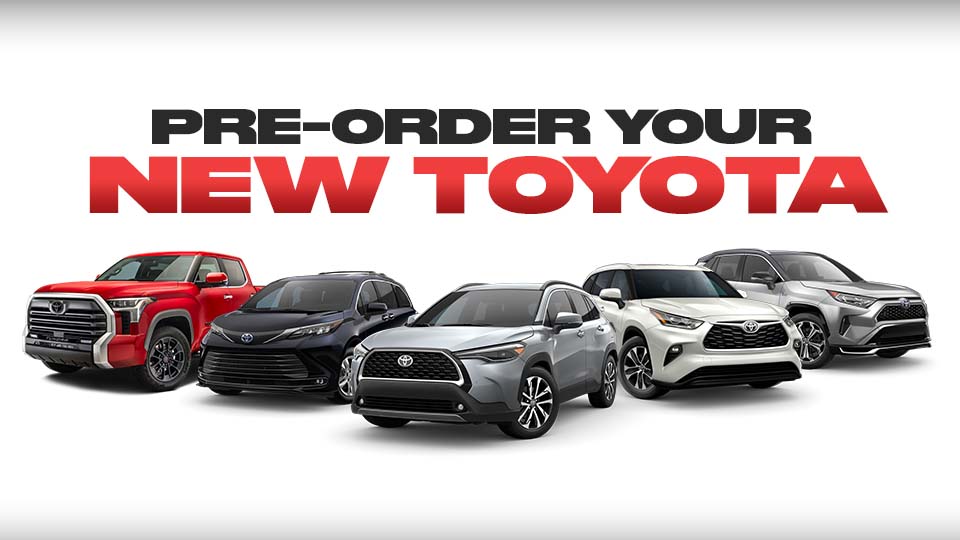 Are you having trouble finding the right vehicle? With the current state of supply shortages, you might need to place a pre-order to get exactly what you want. 
When will the chip supply shortage end? 
We do not know for sure, but predictions are that shortages will persist through 2023. 
Why is there a car shortage?
Due to COVID, multiple key components were not available in 2021, including computer chips. Manufacturers are trying to return to their pre-pandemic production volume, however there are a lot of people still waiting for a vehicle.
Why should I pre-order a Toyota?
If we do not have the vehicle you want in a preferred color or with specific options in stock, pre-ordering will get the vehicle you want as quickly as possible. You can also check out
our list of incoming vehicles
to see if we already have your ideal vehicle on the way! 
How can I pre-order a Toyota?
Give Price Leblanc a call as soon as possible, or contact us using the form below. The most popular vehicles are in very high demand, so don't wait!