Air Conditioning Service – Baton Rouge, LA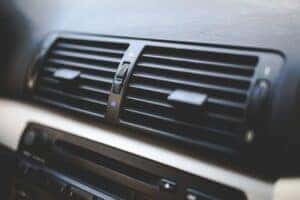 Your vehicle's air conditioning system plays a vital role in driver and passenger comfort while out on the road. Now is the perfect time to get air conditioning service for your vehicle at the local Toyota dealership near you. The Price LeBlanc Toyota service department is committed to serving our Baton Rouge, LA customers. Our staff is committed to helping our Gonzales, Prairieville, and Denham Springs neighbors spot potential issues before they become major problems that could delay your travel plans. Visit your local Toyota dealership service center for your air conditioner system evaluation today!
There are a range of warning signs drivers and keep an eye out for that can serve as clues that your air conditioner system needs to be checked. Signs that it may be time to schedule a service appointment for your car, truck, or SUV's air conditioner include:
Coolant stains appearing beneath your vehicle
Moldy or strange smell in your car cabin
Water leaks into your car
Strange sound coming from your air conditioner when it's running
Air conditioner no longer cooling your vehicle as efficiently as it did before
Dirt, debris, or damage visible on your air conditioner compressor
Air conditioner blowing hot air because of blocked air flow, refrigerant loss, or broken or worn parts
Drivers may wonder how often your air conditioner should be serviced or if there is a regular schedule that should be followed. While there is no universal standard that is applicable to all vehicles, you can begin by consulting your vehicle's manual to determine manufacturer recommendations.
Is it time to have your air conditioner professionally serviced in preparation for upcoming travel plans? The technicians at Price LeBlanc Toyota in Baton Rouge, LA are here for you. The dedicated service staff at the local Toyota dealership near you at 13250 Airline Highway, Baton Rouge, LA 70817 is here to help our Gonzales, Prairieville, and Denham Springs, LA customers drive with confidence all year long. Schedule your appointment online anytime or give our team a call at (225) 408-1200. Our service department is available Monday through Friday from 7AM to 6PM, and Saturday from 7AM to 5PM. Customers can also visit our service coupons page to learn about how you can save on maintenance for your vehicle. Don't forget to ask for more details about our pick up and delivery options as well as service financing for your vehicle.